Residential Surge Protection
We can help protect your valuable appliances and electronics with TESCO Surge Suppression.
Welcome to the world of quality power!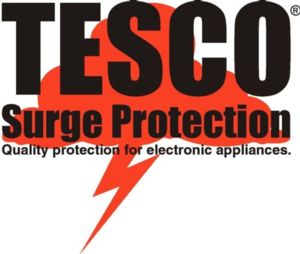 Surge Protection… added protection for your home! Tesco "Whole-Home" Surge Protection Program available NOW exclusively from Washington EMC. A split second disturbance – otherwise known as a "spike" or "surge" – can bewilder or even totally destroy high-tech appliances including computers, TV's, VCR's, stereos, microwaves and more! The best way to protect these appliances is by using a quality surge suppressor.
Washington EMC wants to help you protect your investment in home Appliances. Let the new Tesco® surge protection service work for you.
The Tesco® "Whole-Home" surge protection service includes:
A Free test of your home's grounding system to insure that a qualified* ground exists and that no deterioration has occurred through time and exposure to weather elements.
A power protection meter entrance device that is installed by our electrician to prevent catastrophic high-voltage electrical disturbances from entering your home.
Additional services include separate surge protection plug-in units available for purchase.